The USB was designed to standardize the connection between computers and electronic devices, such as keyboards, printers, disk drives… but what else?
Here are some examples of genius usage of the famous USB port to design some cool kitchen gadgets. Plug these handy devices into your computer's USB port and keep any beverage warm or cool.
USB Mini Fridges
Would you like a fridge that can be plugged into any USB port?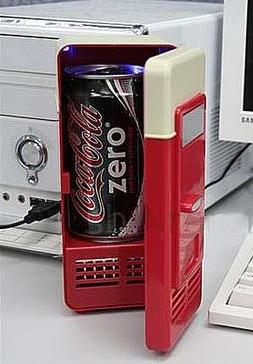 The USB based mini fridge can cool a single can of beverage in just minutes. It is directly plugged in into the USB Socket of any computer. The USB mini fridge has a blue led light on the inside. With this USB gadget your beverages would stay cool and by your computer. It does not need any batteries.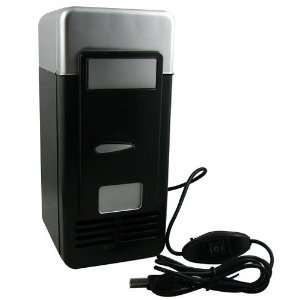 USB Mug Warmers
If you work in an office and like to start your days with a good mug of hot coffee then the USB Coffee Warmer is for you. These USB cup warmers keep your coffee or tea hot all morning long.
These are also perfect gifts for any tea of coffee lover!

Laptop BuddyT Deluxe USB Beverage Warmer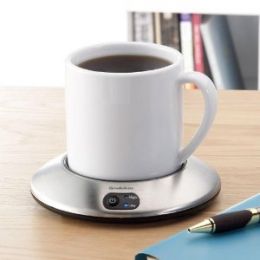 Mr.  Coffee MWBLK Mug Warmer